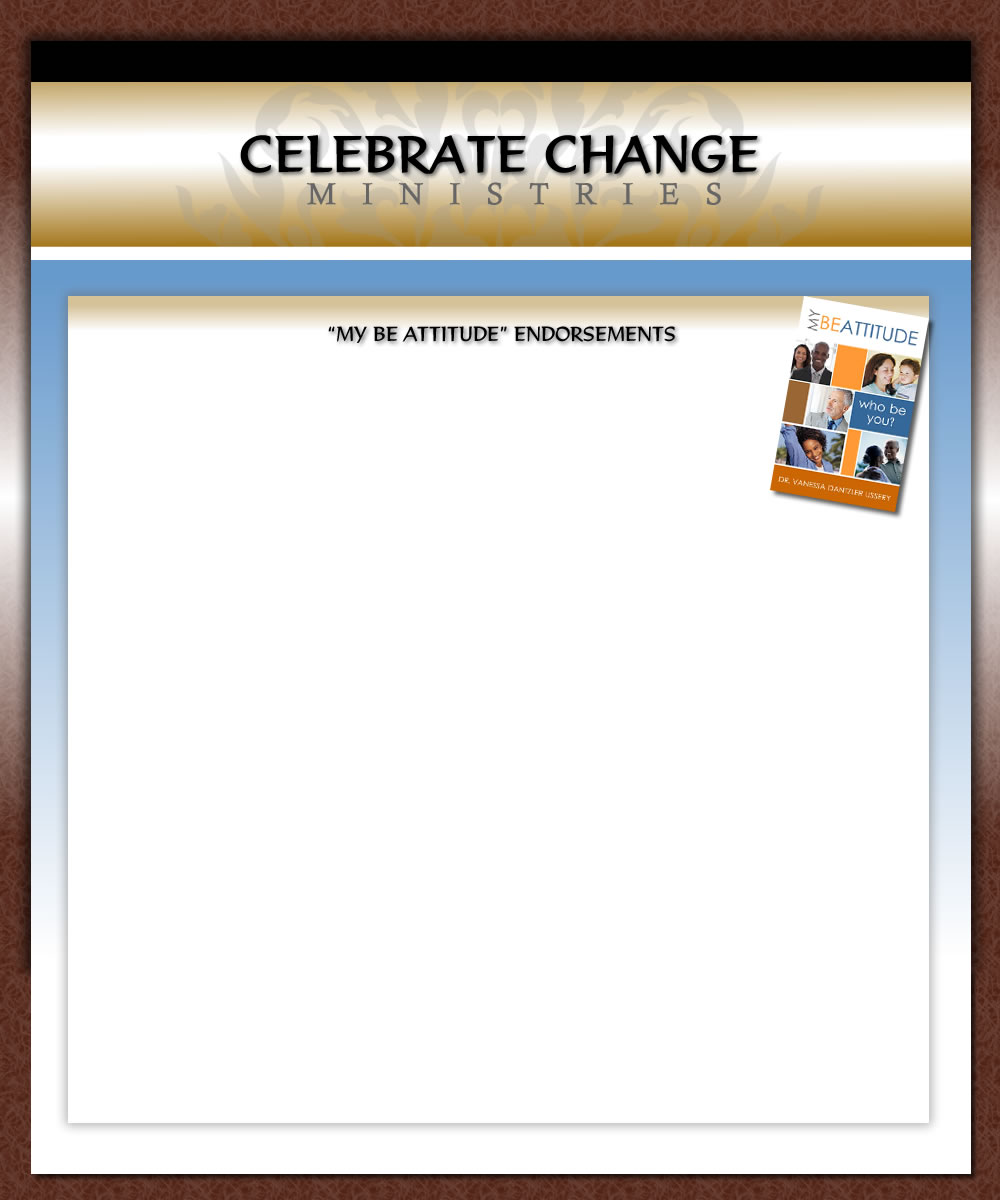 "If you are not ready to confront yourself, change yourself and really understand who "you are"...then put this book down now!  Somehow, God has gifted this teacher/preacher, Pastor Vanessa with the ability to take her personal life experiences and line them up with the Word of God to expose us to a better life.  I love her analogies, her interpretations of the Word that apply to identifying where we are right now and where God wants us to be.  She challenged me to understand that 'no one understands this thing called LIFE, except the one who made it'. This took me back to the beginning - life with God.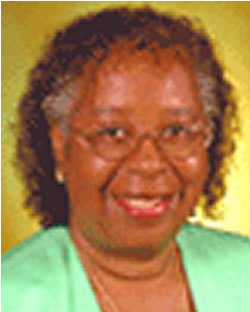 [My Be Attitude] is well written, full of realistic advice and interesting examples. I felt like I was in a room with Dr. Ussery and was transfixed as she deepened my understanding of Jesus' pivotal sermon. I am confident that readers who integrate the "Be Attitudes" into their way of living will be grateful to her for explaining such compelling and relevant teachings about how to truly experience the blessings God bestows on those who please Him.

- Dr. Helen Mendes, Clinical Psychologist & Consultant

Most of us know how to do – how to perform, how to work hard to get ahead. In the "be-attitudes," Jesus tells us how to be in order to live in the kingdom of God. Dr. Vanessa D. Ussery's interesting treatment of this classic passage gives us a fresh and victorious perspective in discovering how to practically apply the Sermon on the Mount to our lives and spheres of influence. You will rejoice and be transformed through discovering how "to be" and through adopting the "be-attitudes" as a way of life.

- Dr. Jeannette Storms, Author and Seminary Professor


I've read My Be Attitude and find this to be an excellent book. It's not every day that we find a book on ministry that sticks to biblical truth while motivating the reader. My Be Attitude does just that in a practical, can-do manner. Thanks Dr. Ussery.

- Carl Thornton, Jr. , Host of Speaking With...™ Carl Thornton, Jr.


She walked me - verse by verse with truths of Jesus Christ that caused me to look at life and want to change.   I identified with her definitions of emptiness, attitude, coping mechanisms, hopelessness and society's efforts to promote positive change by "keeping us busy doing remakes and makeovers - going nowhere".  Wow...that shook me and forced me to realize I needed to read everything God spoke to her regarding the "Be Attitudes" of the New Testament.  Thanks for your sacrifice, thanks for your journey and being willing to share it with all of us so that through you and the Word of God, we can find out "who we be", too!

Dr. Wanda A Turner, World-renowned speaker