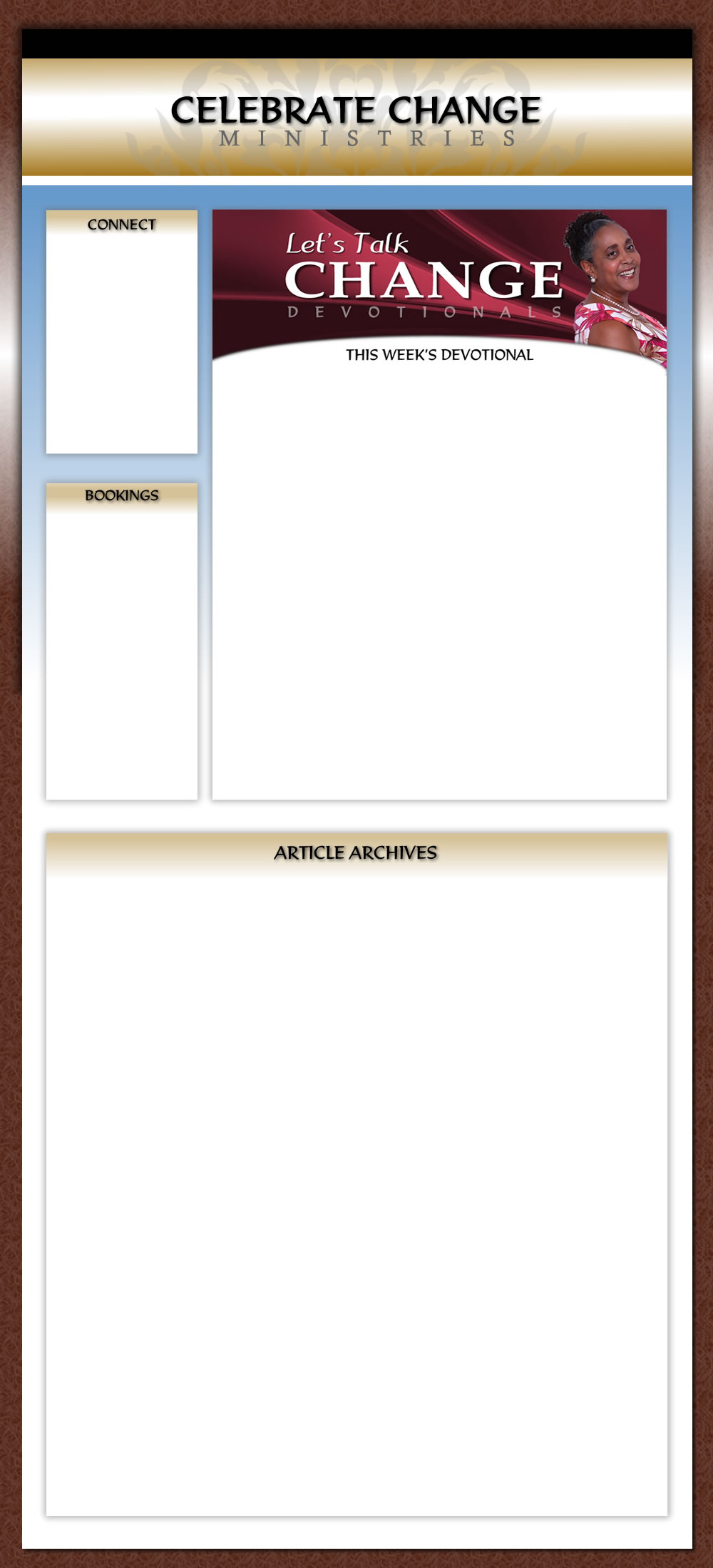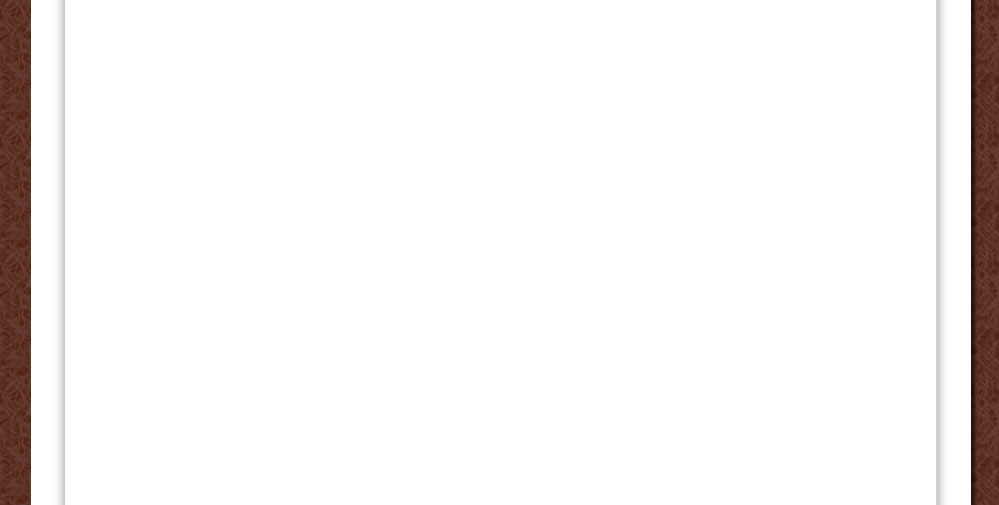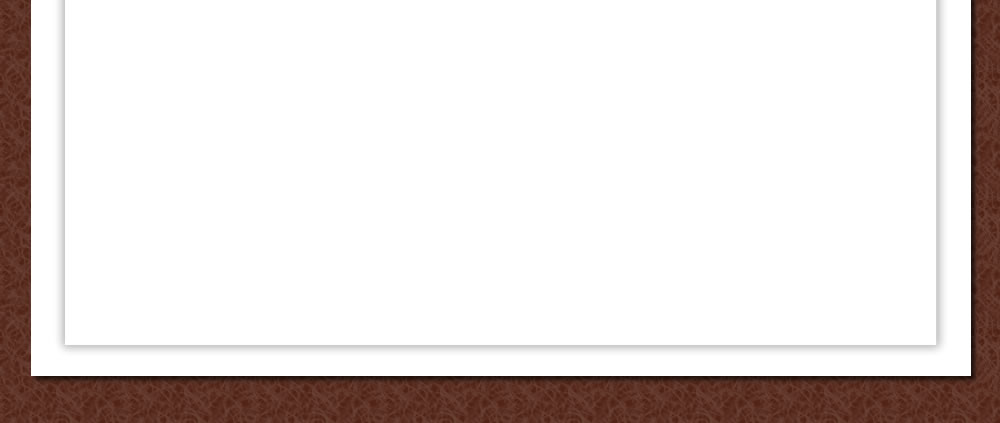 The articles are in Adobe PDF format.

Enjoy these devotionals and want to share encouragement?

Consider
Booking
us for an upcoming event, conference or counseling session.



Need a midweek boost to keep you encouraged through Sunday!!

Sign up for "Let's Talk Change" Weekly Devotionals and you can receive an emailed every Wednesday morning.

Click the link below to get started!


Dr. Ussery is available for

Special Events and Celebrations

Marriage, Family and Individual Counseling

To book her for your event, activity or service, please click link below or
Contact Us.



Like it or not, we are to give of our resources to help others.  As we face financial changes in our lives which seem to reduce our income giving can be a challenge.  Giving is easier when one has a large amount of money and therefore, will not feel the impact of the donation.  In reading the above scripture and the context in which it is written, I believe the Lord is encouraging us to not let our natural tendency to keep what we have for ourselves when there is less be the rule of thumb.  We can remain a cheerful giver and not feel we are being forced to give when we realize it is the Lord who is providing us what we have.  He is responsible to provide for our needs.  Paul is indicating that God provides us the grace needed to have our hand open to give so He can freely fill our hands with what He knows makes us sufficient in all things.  Our God loves His people being happy to give to ministry needs.  If He does not give us financial substance we can't give to help promote the gospel (abound to every good work).  When we take advantage of an opportunity to give you will find out He always sees to it there's more for the next opportunity.  Sometimes it calls for a sacrifice, but we have the grace to do without a few extras if we love the kingdom of God and desire to abound to every good work.

On a personal note, my money pot has shrunk.  Maybe yours has too.  Initially I considered being a bit stingy.  However, I remember when I had even less and I would give according to my ability and God always provided more and never went without my needs being met.  It would be an act of spiritual retardation to go backwards.  So I denounced that ugly thought of stinginess and I've been giving with a cheerful spirit and do all that I can.  Guess what, God has not changed.  He's still a great provider and keeps things flowing.  Is it time for you to make a change?  You can do it as He's provided you grace to give!