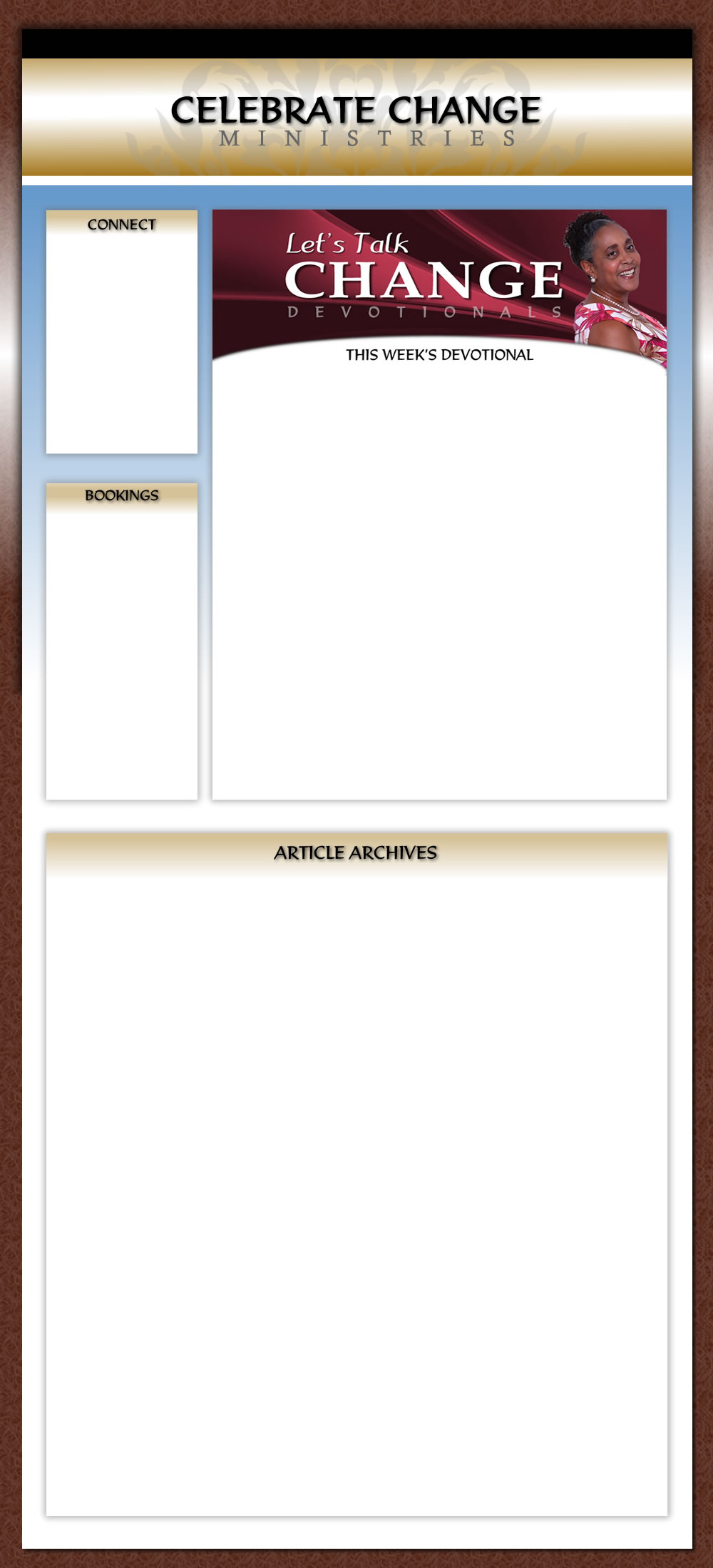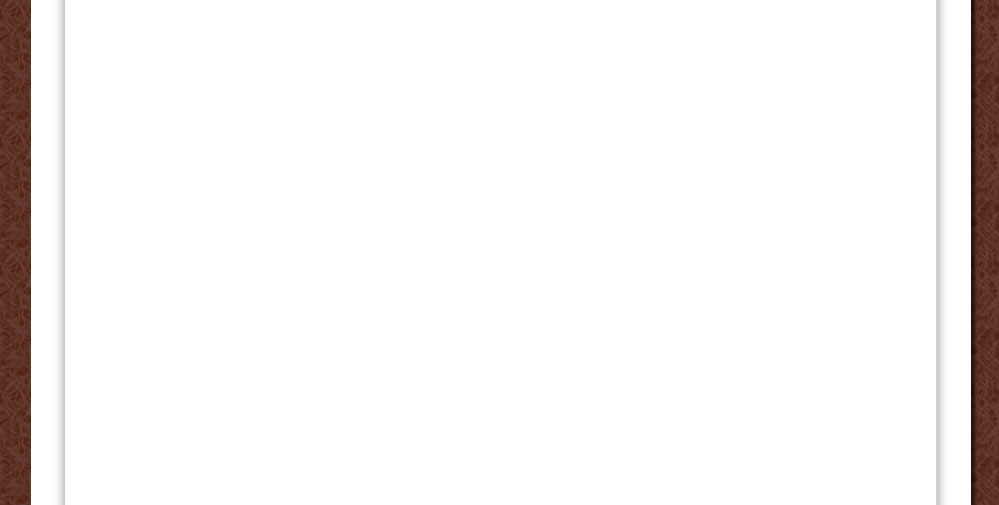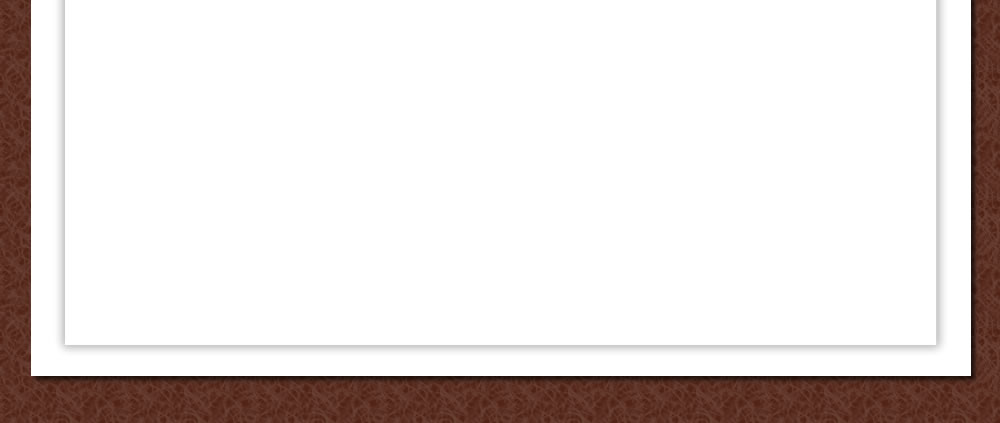 The articles are in Adobe PDF format.

Enjoy these devotionals and want to share encouragement?

Consider
Booking
us for an upcoming event, conference or counseling session.



Need a midweek boost to keep you encouraged through Sunday!!

Sign up for "Let's Talk Change" Weekly Devotionals and you can receive an emailed every Wednesday morning.

Click the link below to get started!


Dr. Ussery is available for

Special Events and Celebrations

Marriage, Family and Individual Counseling

To book her for your event, activity or service, please click link below or
Contact Us.



A few days ago I decided to have a burrito.  It was filled with chicken, rice and cheese.  It really tasted great.  I began thinking about the fact that you can take a flour tortilla shell and put in it anything you want and it's still called a burrito.  My mind shifted to people.  The outer covering of people is made of the same material for everybody although we each look different we are still people.  Burrito shells are made of the same material but they all look a bit different.  The shell covers all the ingredients inside the burrito.  Our human shell covers all the ingredients inside of us, that includes our organs and more importantly our character.   When you bite into the burrito you can taste the various food items inside and if it's done right it tastes great.  Of course, if it's not done right it can taste terrible.  Well, when people get a taste of us we can be tasty (pleasant, kind, caring, etc.) or we can leave a bad taste in their mouth because of our attitude, or style of speech.  Usually when we taste bad food we avoid it next time.  Likewise, when people get a bad taste experience with a person they want to avoid them.   However if what we tasted was appetizing we look forward to the experience again.  No different with people.  If the experience was tasty when in our company, then the desire to be around us is looked upon favorably.

What kind of burrito do you want to be?  You don't want to be too spicy as people will not be able to digest you. You don't want to be bland as you lack flavor.  Warmth, kindness and friendliness are great flavorings to have on the inside to avoid having a bland personality.  Truth, sincerity and integrity are also great inner qualities that make you a pleasant person to be around.  When you evaluate your character, think of it as putting the right ingredients in a burrito.  You want to be fresh, tasty and seasoned just right.  The Holy Ghost is given to us by Jesus Christ to ensure the contents of our heart are fresh, tasty and seasoned just right!  We want to attract people so we can lead them to Jesus Christ.  So it's important the taste we leave in their mouth is a good one.  I know we won't win everybody and nobody is liked by everybody.  Our goal is to win some to the Lord. 

Remember how the word describes the Lord…"Oh taste and see that the Lord is good…"  Well, as His ambassadors we want them to discover how sweet He is, by how pleasant we are in others presence.  The first bite leaves a lasting impression!